Aimé Césaire: A Centenary Celebration
EVENT: Aimé Césaire: A Centenary Celebration
At the French Institute,
17 Queensberry Place,
London
SW7 2DT
Today the 24th June, 2013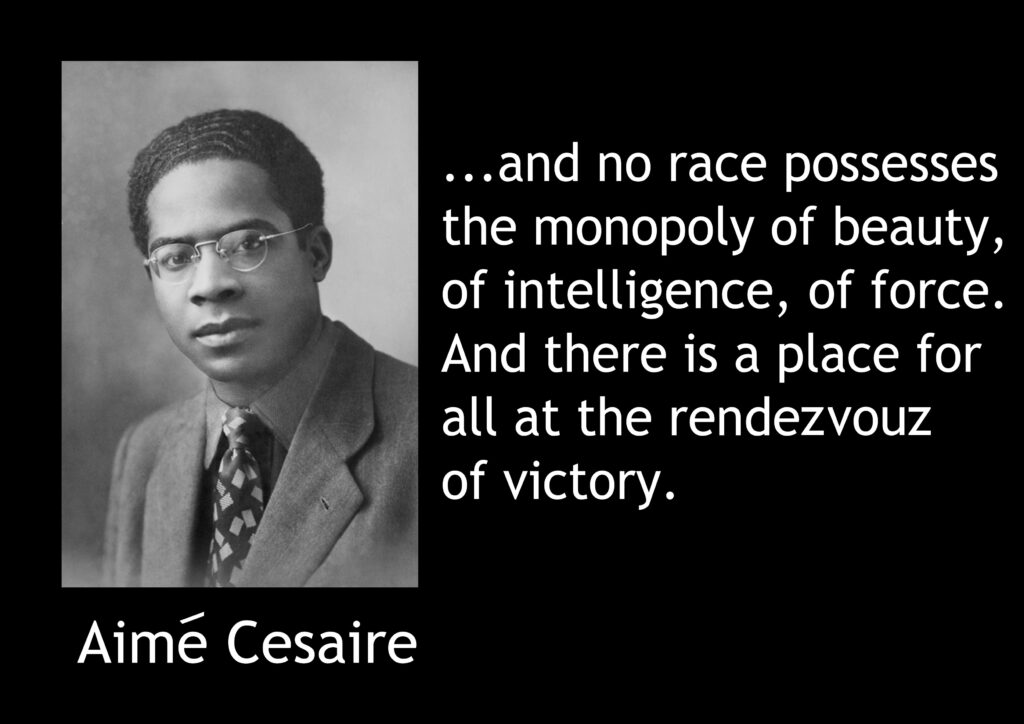 Aimé Césaire, the great poet, politician and playwright, was born in Martinique on 26th June, 1913.
He has been hailed as the leading francophone poet of the twentieth century and one of the prophets of negritude – the 1930s black consciousness movement whose steadfast aim was to 'decolonise the mind' and reassert pride in the African cultural values of the diaspora.
Césaire, who died in 2008, was an intellectual of great discernment and eloquence; an artist of the avant-garde who championed non-Western cultural forms. His influence upon post-colonial discourse is abiding.
An international and inter-disciplinary colloquium on Monday 24th June (9.30am-6pm) will honour and explore Aimé Césaire's life, work and legacy. Selections of his poetry and plays will be recited and performed, both in English and French.
Confirmed speakers include: Professors Richard and Sally Price (College of William and Mary, Virginia), Charles Forsdick (Liverpool), Roger Little (Trinity College, Dublin), Romuald Fonkoua (Sorbonne, Paris); Rosie Millard (former BBC arts correspondent; cultural commentator), Dr Fabienne Viala (Warwick), Dr Louise Hardwick (Birmingham), Dr Philip Crispin (Hull), Isabelle Fruleux (performer)
Registration fee: £20
To register and for further information, please
contact the organiser:
Dr Philip Crispin, University of Hull, p.crispin@hull.ac.uk
To all! it is a late notice but we hope you will do your
best to join this as an after work event